For those of you who follow me on Facebook or Instagram, you may have seen some new things popping up in my feed lately. I recently got a Brother se400 embroidery machine, and I have quickly developed a slight obession for machine embroidery. I received the machine as a gift for my birthday and in the less than 3 months I've had it, I have been pleasantly surprised by not only how easy it is to get started but how much fun it is!
***This point contains affiliate links****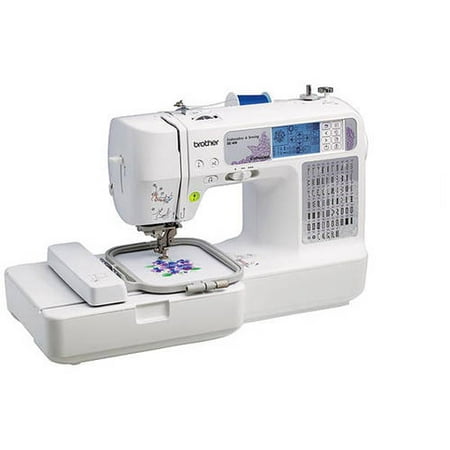 At face value, the idea of getting into machine embroidery looks daunting. So many different settings, stabilizers and threads!
Craftsy
has some great classes to get you started on your way to machine embroidering like a pro. There is a great class to cover the basics as you get started:
20 Things Every Machine Embroider should know
. It covers the essentials to give you a solid foundation as you learn.
Keyfobs are a quick and easy project, that I can't seem to stop making. There are hundreds of files available and each pattern costs only a few dollars.
These are great to use up all the small vinyl scraps I have left over from bags that are too small for bag making.
I've also had fun making some personalized trick or treat bags:
Towels are also a super fun project, and now I want to make some for all the holidays! You can pick up a pack of kitchen towels for a great price on Amazon or even at Target. I picked these up for 3.99 for a 4 Pack in the kitchen section.
The Brother Se400 was recently on Amazon for less than 200 on prime day, rumor has it that it drops again around Black Friday so it may be worth keeping an eye on if you have been thinking about one for a while. It's definitely been a lot of fun to use, and I am looking forward to trying new projects.
Happy Sewing (or embroidering)!