Wow, where did summer go? Labor day has come and gone and fall is around the corner. In the blink of an eye there is pumpkin everything, everywhere. Earlier this year, I hosted my first swap with my friend Sey, and we have had so much fun hosting them together, we are now in the middle of our THIRD swap. We have had some amazing sewists participate and it's been so much fun that we've just kept going.
The first swap we did was the Instagram Pool Tote Swap, right before the start of summer. It was a secret swap, but I purposefully chose to make for Sey as a thank you for being awesome and for all her help. She is a huge Alexander Henry fan, and I heart Ghastlies so I had a ton of fun making for her.
As it was a pool tote swap after all, what better choice than the
Poolside Tote from Noodlehead
?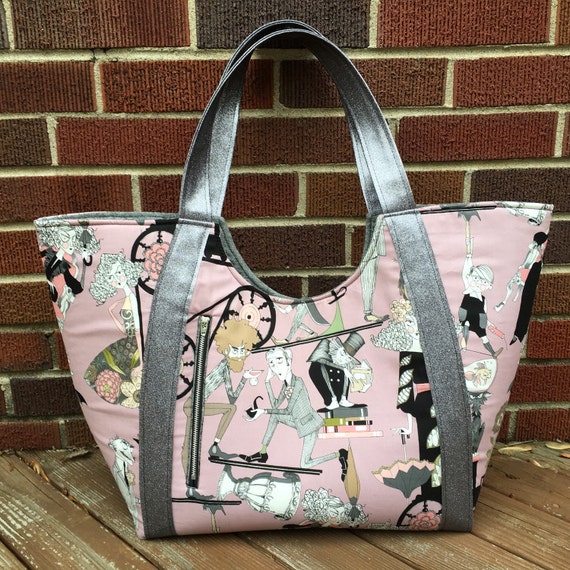 I was also starting to get my feet wet with this amazing
Glitter Mirror Canvas from Mikri World Supplies
...this stuff is amazing. It's so much easier to work with than your typical glitter vinyl but gives the same awesome results. It's much thinner but still very durable and have not used it in several bags with great results. If you have been frustrated with regular glitter vinyl, you should give this stuff a try, you'll be hooked!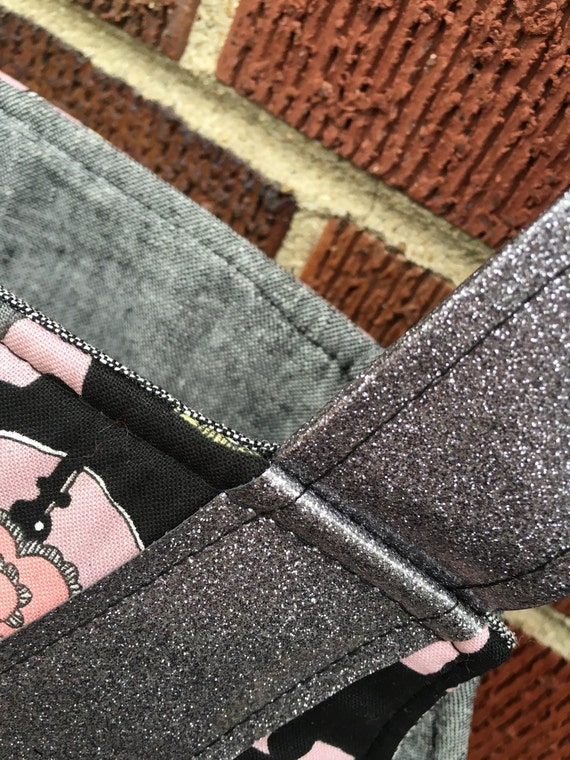 I've had this pattern for a while, but never got around to sewing one up. It was initially a part of the very first
Bag of the Month Club
, and I've been holding on to it since then. The pattern itself is pretty straightfoward and easy to follow and I LOVE the shape of the bag, It's not your typical 'tote' bag and thats one the things I love about it.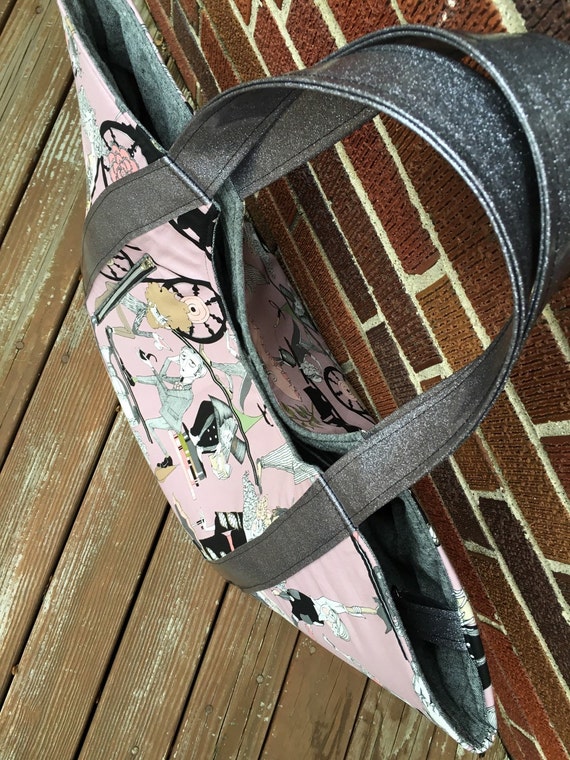 I did make a few modifications to the pattern. Firstly, the pattern calls for a facing accent on the interior of the bag. I opted to skip that, as I liked the look without. Also, I decided to do a welt zip pocket on the exterior, as I wanted it to obscure as little of those fabulous Ghastlies as possible. I also did both a zip pocket and slip pocket on the interior or this bag. There is so such thing as too many pockets!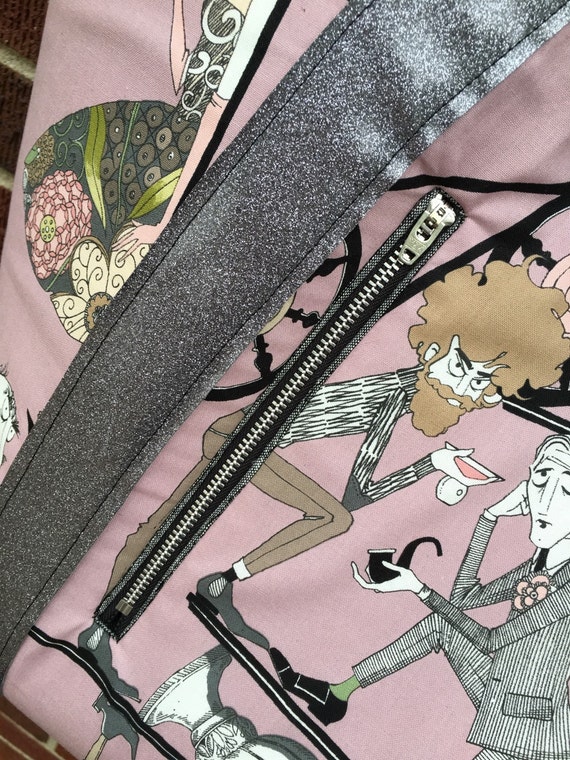 This bag is one big Mama at 14.5" tall, 14.5" wide (at bottom) and 7.5" deep. You can easily fit all you need and then more in this tote. The interior has a clip at the top to latch your keys onto so they don't get lost in this big lady.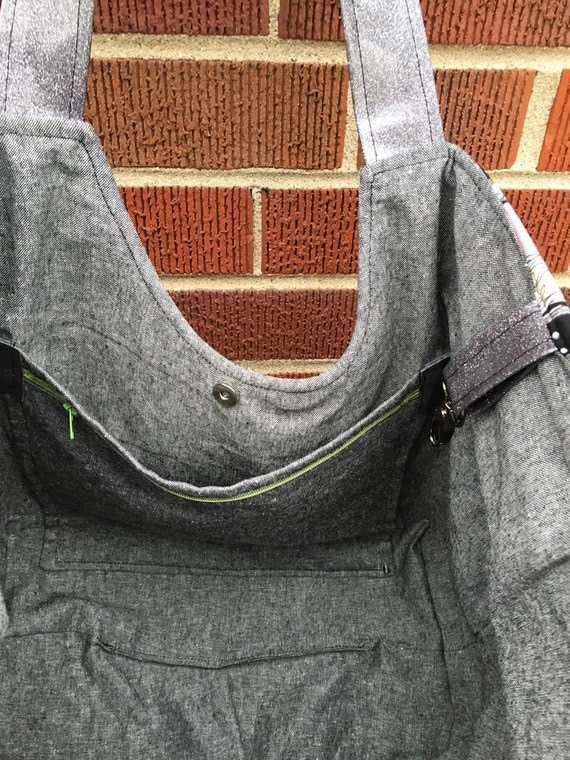 Although summer is over, and the need for a pool tote is dwindling this is a great pattern to have in your library. It would make a great diaper bag with some modifications, or if you are like me need a bag to put your other bags in. A lady always needs more bags right?